About this training
IED's, explosive and blasts are another major threat that armoured vehicles users may face in their everyday operations.
This course provides new and experienced drivers, operators, fleet managers and administrators with an introduction to blast, explosives and IED's as it relates to the design and use of civilian armoured vehicles.
We will also provide you with a broad understanding and appreciation of the terminology and physical aspects of common explosives and blast waves.
Target audience
This training is designed for fleet managers who have never managed an armoured vehicle, as well as those who have.
If you currently, or plan in the future, to have a civilian armoured vehicle in your fleet, this will give you a broad-based awareness and understanding of the unique characteristics of an armoured vehicle and the key issues of how to operate the armoured vehicle in the safest and efficient way.
For managers who already have armoured vehicles in their fleet, this training will be a good refresher of what you have might have already learned.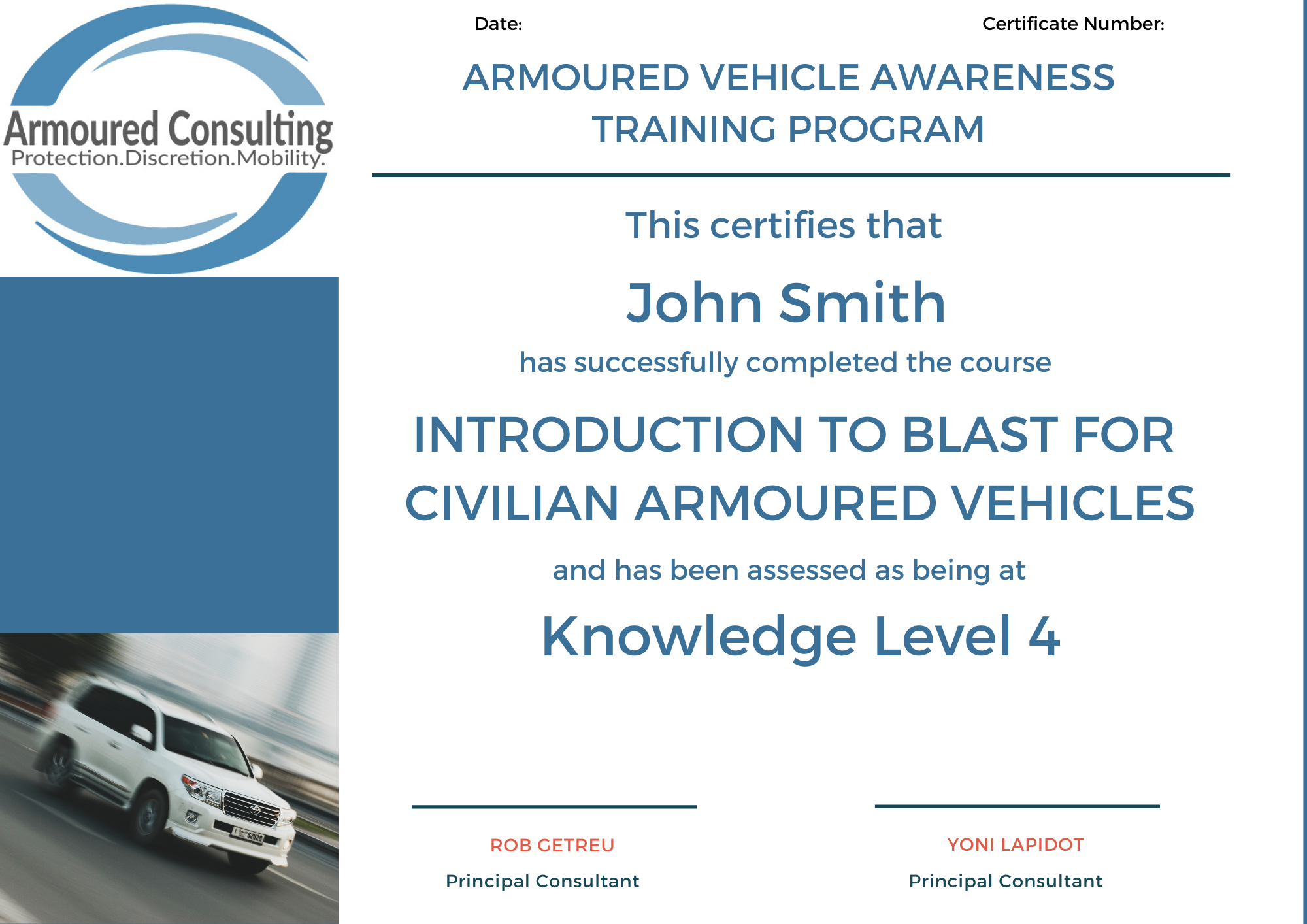 Receive your certificate
This is an awareness based course.
The student is required to:
progress through all the lectures in order;
view a minimum of 90% of the video content;
complete all the questions in the graded assessment at the end of each lesson (where applicable).
Please note the student is also required to obtain a minimum 60% pass rate to achieve the basic Knowledge Level 1.
When you have completed the assessment quizzes for this course, you will be awarded a certificate noting your level of awareness.
What you will learn
Upon completion of this course, you will be able to:
1. Describe the elements of common explosives;
2. Understand the basic principles of the science behind explosives;
3. Appreciate the damage and lethality that explosives and blast waves can cause;
4. Gain an understanding of the blast protection built into civilian armoured vehicles; and
5. Understand the international standards relating to the verification of the blast protection provided by civilian armoured vehicles.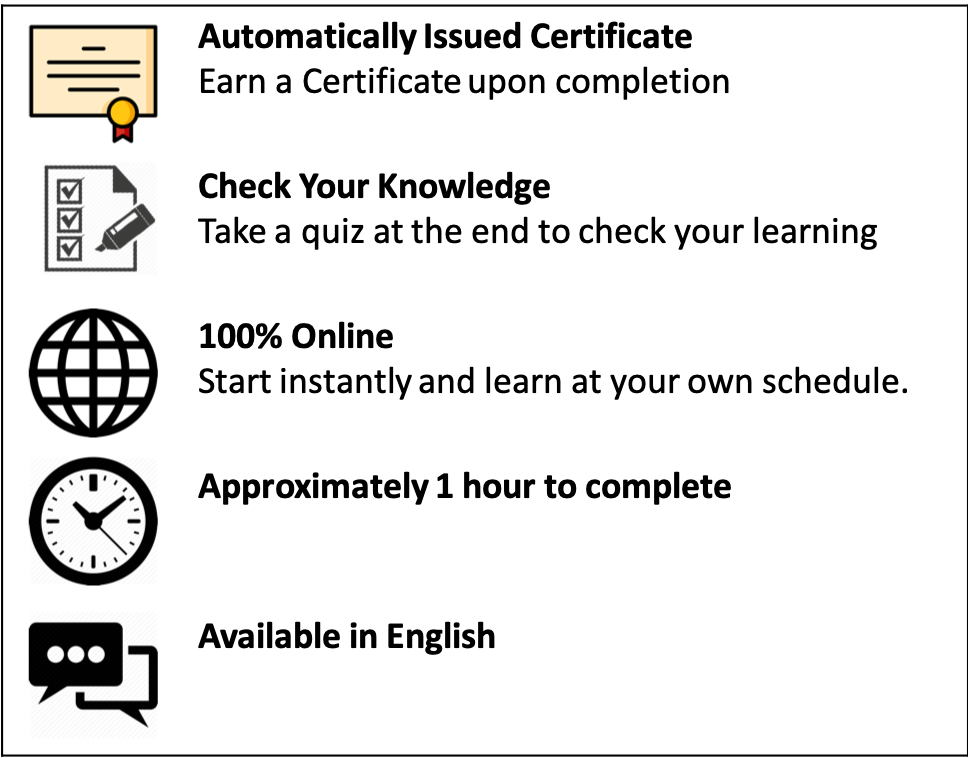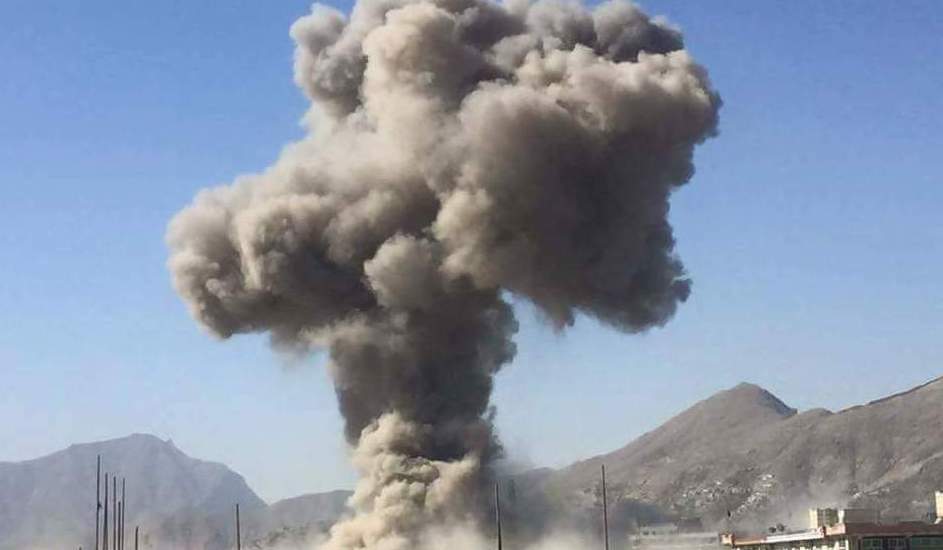 Kirk B.
This is a very informative course. I enjoyed the training and believe it does a good job explaining blast resistance in general.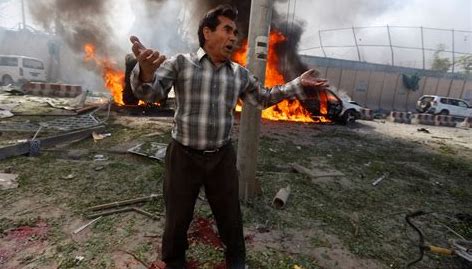 Petko L.
I feel more confident with the knowledge about the correlation between the nature of the threat and the protection capacity of the independently certified armoured vehicles.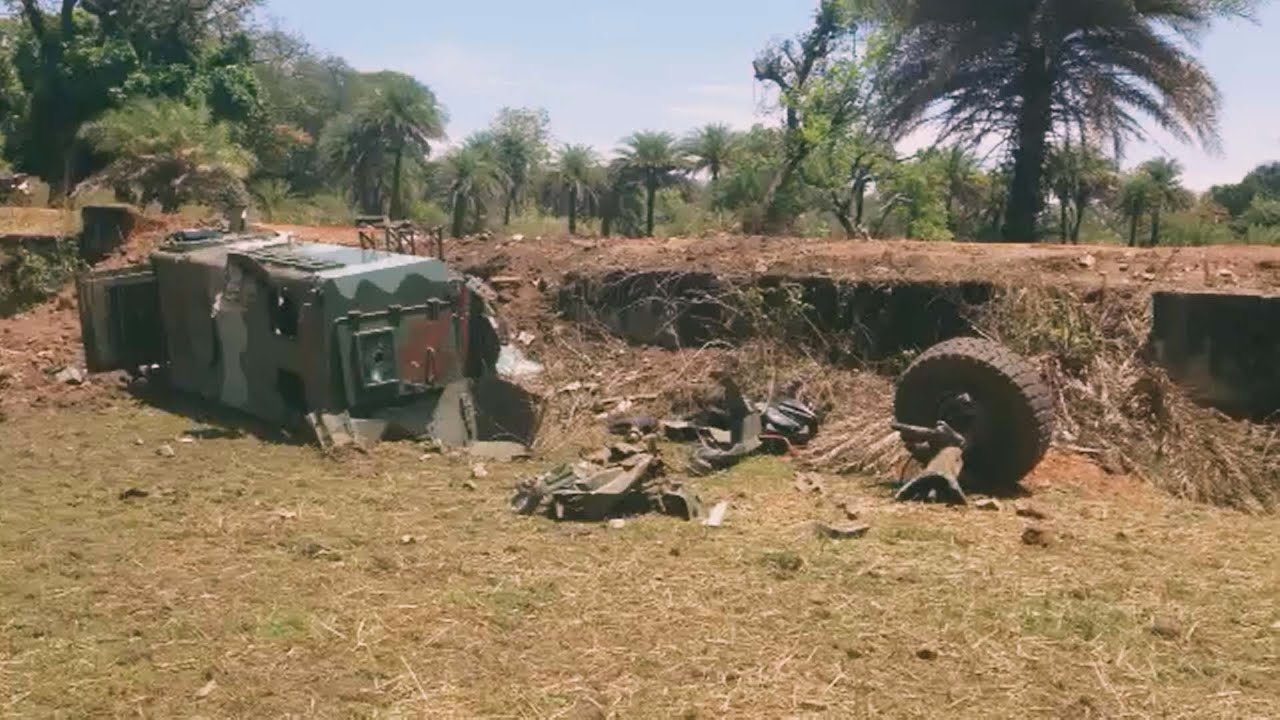 I am now more confident and aware of blasts and civilian armoured vehicle protection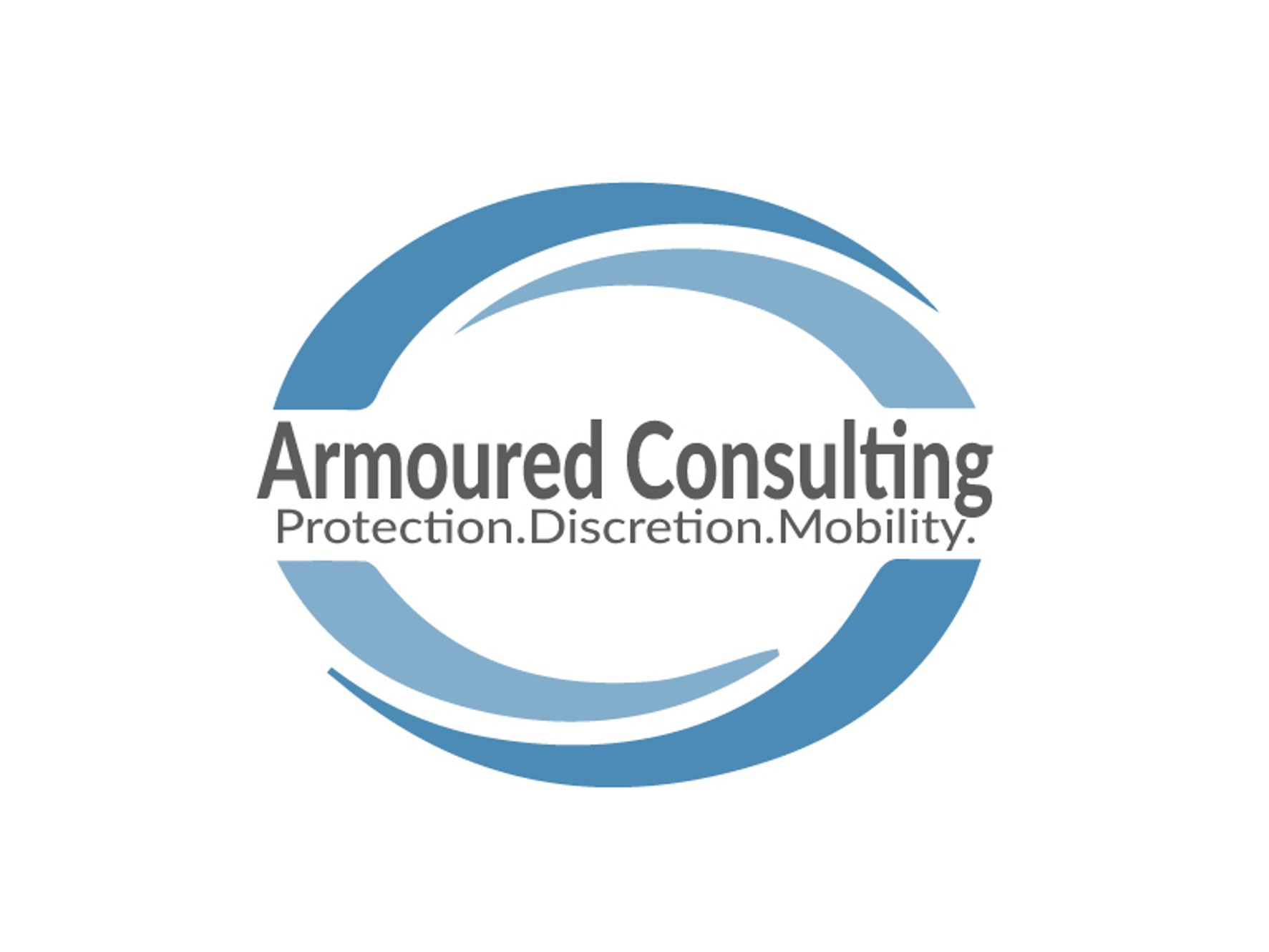 Offered by Armoured Consulting
Armoured Consulting was established to ensure that operators of armoured civilian vehicles could access independent, unbiased and highly skilled technical advice that would enhance the overall safety and efficient operation of their varied fleet of vehicles.
As independent experts and consultants, Armoured Consulting provides services to government agencies, diplomatic missions and manufacturers in the USA, UK, Europe, Middle East, South East Asia and Australia.
These services include armoured vehicle inspections and reporting, supervised repairs and maintenance, through life support, vehicle systems engineering design and capability reviews, procurement, training and disposal.
For more information, visit Armoured Consulting's website.
Why explosives and its
subsequent blast wave are such a high security threat?
Quite simply, explosives are highly lethal. They pack a huge punch for what is commonly a small package.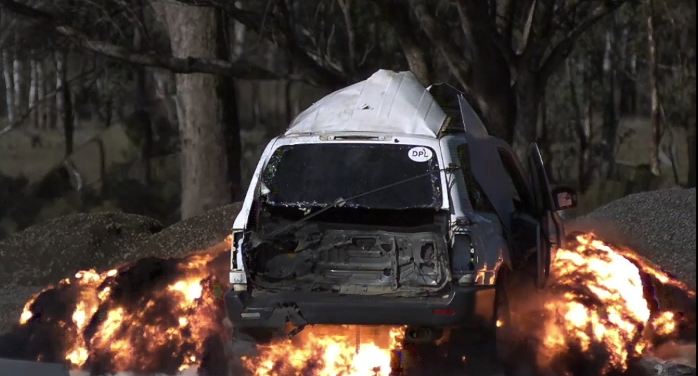 IED's - You never know what is around the corner:
They lay in wait. And that's an issue in trying to provide protection against them
What is the Armoured Vehicle Awareness Training Program?
This course is part of the internationally recognized Armoured Vehicle Awareness Training Program.
Learn more about this program with this short 8 minute video.